Relationships That Liberate:
A 40 Day Course on Love, Accountability & Liberation in the Aquarian Age
NOVEMBER 23RD - JANUARY 1ST
Relationships that Liberate is an online course meant specifically for those interested in building healthy, authentic and conscious relationships with others.
Consider it a relationship deep dive—an opportunity to explore liberation in relationships of every kind. Romantic partners. Colleagues. Sex buddies. Family. Friendships. The relationship you have with your Self… and we're looking at the ways systems of oppression (like capitalism, patriarchy, white supremacy, etc) have shaped the way we view, experience and act within them.
It's big work—but it's worth it—and if you're into it, I'd love to have you join us.
WHAT IS THE AQUARIAN WOMAN FREEDOM SCHOOL?
The Aquarian Woman Freedom School is an online sanctuary for soulful, diverse, purpose-driven women carving unconventional paths to liberation at the intersection of spirituality and social justice.
Split into 40 day intensives, this program gives you the tools you need to emancipate yourself from some of the most common problems we face today, as women.
Every other full moon, we begin a new 40-day course—shadow diving into one specific area of life so we can liberate ourselves from the wounds, traumas, belief systems, patterns and behaviours that keep us stuck in cycles of fear, guilt, shame, victimhood, self-sabotage, and depletion.
Each course consists of:
▶︎ A powerful 3-minute kriya/meditation practice from the kundalini yoga tradition to be practiced everyday throughout the 40 day period.
▶︎ 4 modules filled with pre-recorded video lessons released every 10 days.
▶︎ Weekly private coaching sessions
▶︎ Year long access to our private network … and more!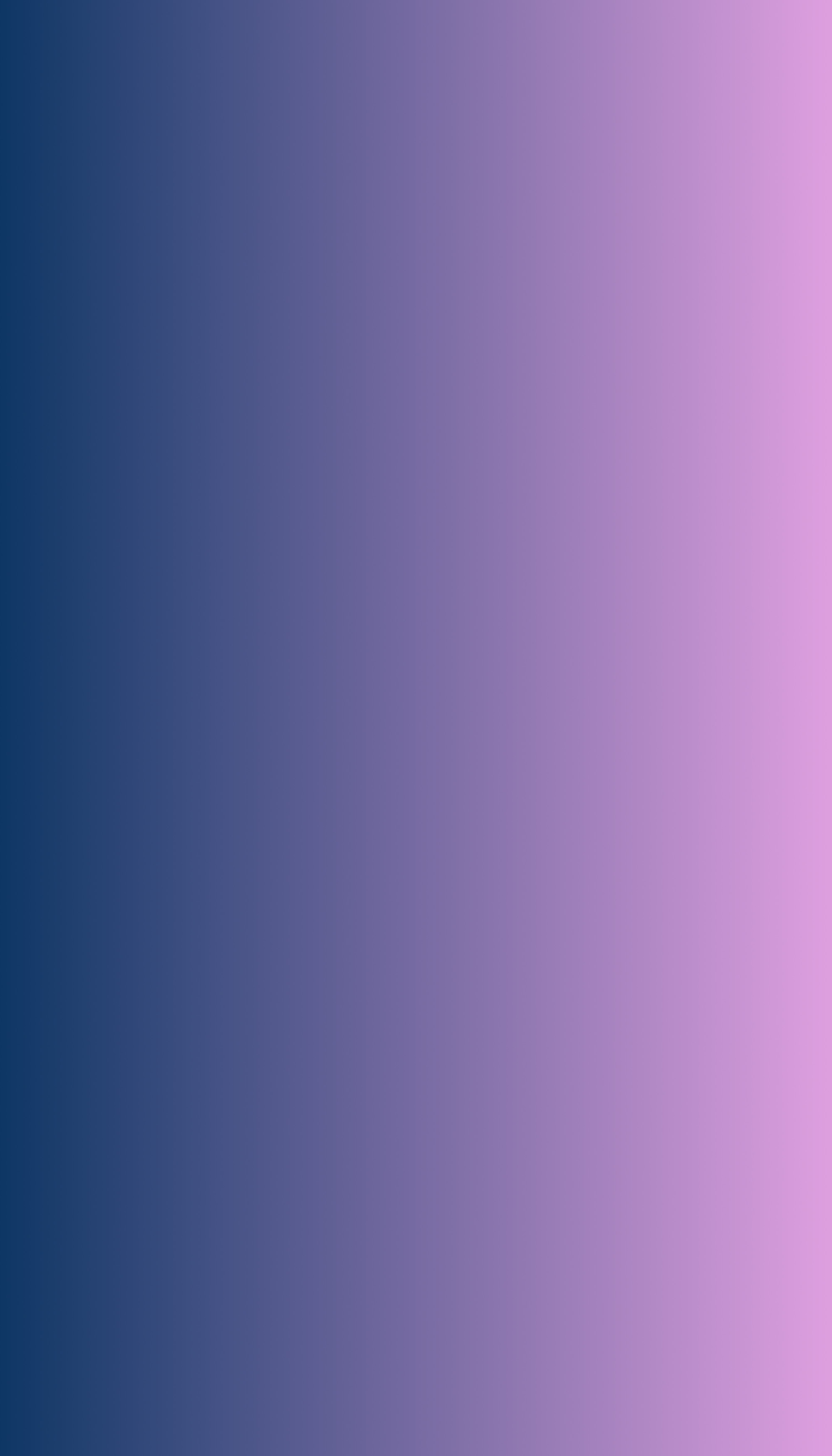 THIS ROUND OF THE AQUARIAN WOMAN FREEDOM SCHOOL IS FOR YOU IF ...
▶︎ You feel trapped in a life that doesn't feel like your own.
▶︎ You constantly feel guilty for not being a good enough mother / partner / wife / daughter / lover / friend
▶︎ You're afraid of saying no, of setting boundaries for yourself … because you can't afford to drive people away
▶︎ You shy away from conflict … because your hurt feelings aren't worth the consequences of bringing them to light
▶︎ You're afraid to ask for that separation or divorce … because what if this is as good as it gets and you end up alone?
▶︎ You're holding onto friendships you've outgrown … because familiar feels easy and you could use more ease in your life right now.
▶︎ You avoid putting yourself out there … because you're terrified of being rejected.
▶︎ You stop yourself from opening up, from being vulnerable with others … because what if no one believes you and your truth isn't enough
▶︎ You're afraid to get your hopes up, to stay optimistic, to keep the faith … because what if the universe let's you down? What if you get hurt…again?
▶︎ You're having a hard time letting go of your story (you know, the reason why you are the way you are in relationships) … because you don't know who you are without your wounds.
▶︎ You choose resentment and judgement over compassion and forgiveness … because that shit that they did to you? It shouldn't be swept under the rug and they sure as hell shouldn't get away with it.
The Aquarian Woman Freedom School is a right-of-passage; an initiation into wholeness that connects you to your innate power and rebuilds your sense of self as a woman, leader, healer, sister, lover, mother, creator, change-maker.
After you sign up for The Aquarian Woman Freedom School you'll get access to our private membership site and app!
Use our desktop site or mobile app to:
🙋🏽‍ Meet and build meaningful relationships with other brave, diverse, socially conscious, passionate, and spiritually minded women, like you.
🦋 Explore what liberation means and looks like for you in a variety of different areas of life including: your relationships, sexuality, body, career, finances, lifestyle, and more.
🎟 Access live events, monthly courses, weekly coaching sessions, online moon circles, in-person (Toronto) meet-ups and exclusive content and conversations about liberation you can't find anywhere else.
🧘🏻‍ Learn more about Kundalini Yoga and how to create and maintain a daily yoga & meditation practice (sadhana) that will keep your mental health and nervous system in tip top shape
💡 Find inspiration, encouragement and thought-provoking conversations everyday to keep you focused, motivated and inspired to create and live a life that you absolutely love.
... and it gets even better!
Every other Full Moon will focus on a different aspect of your journey to liberation. You'll receive a new kundalini yoga/meditation practice that will serve as the anchor and foundation of your journey over the next 40 days. It will keep you grounded, restore your energy, build resilience, break through blocks and help you navigate emotional storms with ease and grace.
Each course will contain 4 modules. In these modules, I'll share my step-by-step guidance for experiencing more freedom in the particular area that we're focusing on. You'll learn how to turn spiritual teachings in to practical action that will create radical shifts in your relationships and your life. New modules and video lessons are released on Days 1, 11, 21 and 31 of the practice.
Every new 40 day experience comes with a set of introspection sheets that summarize all major themes and topics explored in the modules. They also include practical steps for seamless implementation, as well as tips for getting the most out of your kundalini yoga and meditation practice, which amplifies the concepts outlined in each course. Manuals are released in 4 parts alongside each module.
Connect with like-minded freedom-focused sisters in the private membership site. (No Facebook required.) You'll also have the opportunity, if you choose, to be paired up with another woman in the group who you can get to know, check in with, and share your journey with more intimately. If you love meeting new people, being in community, and developing meaningful connection, you'll love being apart of The Aquarian Woman Freedom School.
Every week, you will have the opportunity to book a private 20 minute coaching session with me. Sessions are available on a first-come-first-serve basis. However, I do make sure that everyone who wishes to have a session with me, gets at least one during the 40 day period. This is a really unique offer that most coaches don't even bother with unless they slap a really high price tag on it.
When you join this round of The Aquarian Woman Freedom School, you will also get year long access to our membership platform. This is our private social network where we get to have real, honest, conversations about what it takes to be in, nurture and attract authentic, loving relationships. The best part? It's not a facebook group and there are no trolls. Only a diverse group of woke, supportive, spiritual and progressive women changing the world.
The next round of The Aquarian Woman Freedom School begins November 23rd.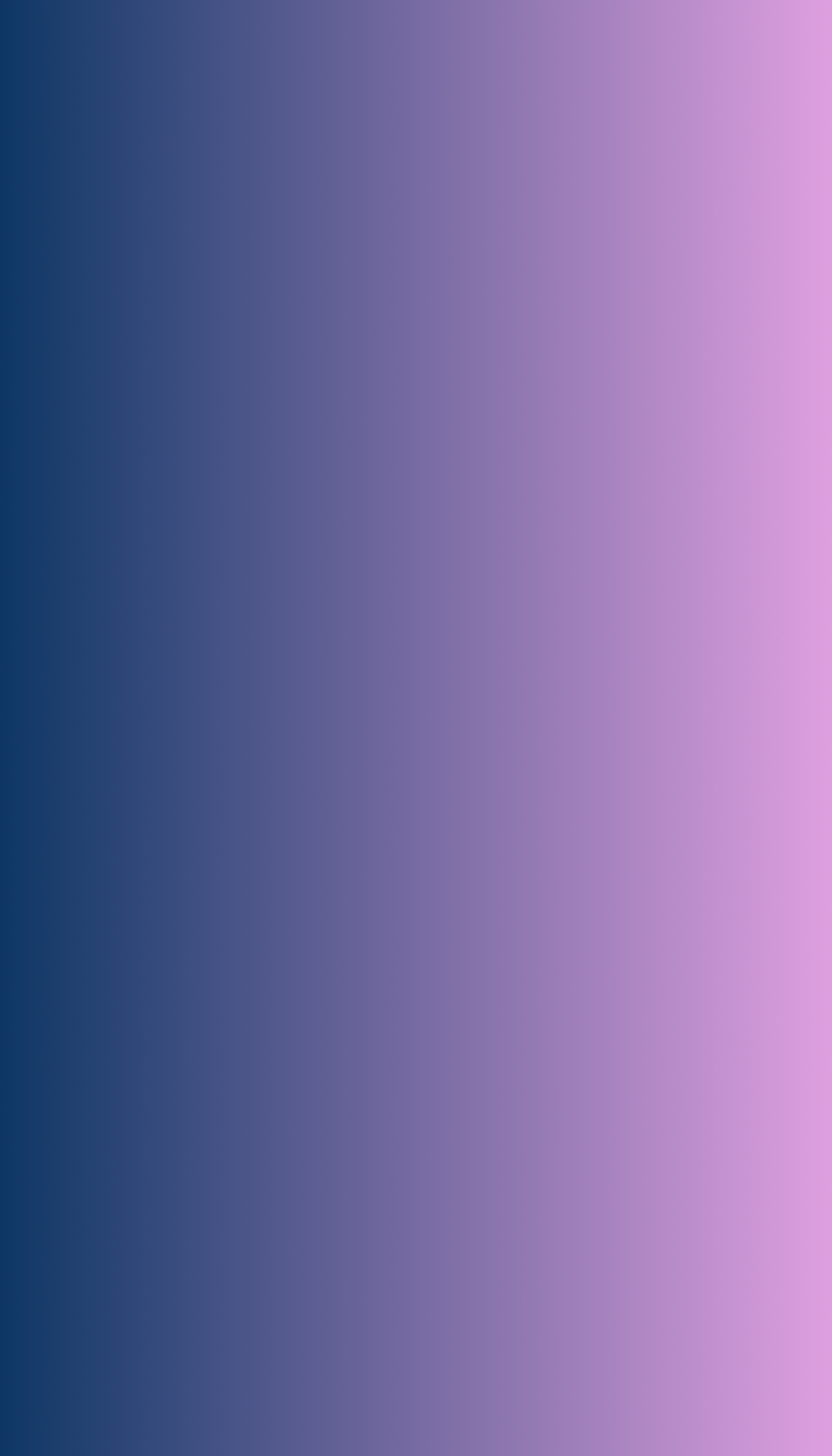 THE AQUARIAN WOMAN FREEDOM SCHOOL
CURRICULUM
MODULE 1:
becoming the aquarian woman
This Module lays the foundation for everything else you'll learn, explore and experience in the course.
I'll teach you:
▶︎ What the Aquarian Age actually is and how it impacts our daily lives
▶︎ Yogi Bhajan's 5 sutras for the Aquarian Age and how they can help you experience liberation in every relationship you're in
▶︎ The 3 faces of the Aquarian Woman and how they influence how we show up in every relationship
▶︎ The foundation of an Aquarian Woman's power and how to access it
▶︎ Why Kundalini Yoga is the spiritual practice for the Aquarian Age
▶︎ How Kundalini Yoga can help you build, maintain and nurture really healthy, authentic, and conscious relationships.
MODULE 2:
unlearning harm in the aquarian age
In this Module, I will guide to you to look closely at the ways systems of oppression have influenced the way you relate to yourself and others. You'll learn how to recognize wounds that perpetuate harmful communication and connection patterns in both yourself an others.
You'll learn:
▶︎ What systems of oppression (e.g., capitalism, patriarchy, white supremacy, etc) teach us about love and relationships
▶︎ Specific ways these insidious belief systems weave their way into our relationships
▶︎ Rituals for unlearning harm, remembering love and moving beyond oppression-based tactics
MODULE 3:
BUSTING THROUGH THE BLOCKS
In Module 3, I'll guide you to bust through the relationship blocks that are keeping you stuck.
I'll share:
▶︎ The 3 blocks to living your best life and enjoying amazing, life-giving, authentic relationships.
▶︎ Specific steps you can take to bust through these blocks so you can feel good about every relationship you're in.
MODULE 4:
PRINCIPLES OF RELATIONSHIP LIBERATION
This Module is all about learning how to replace the old wounded beliefs, patterns and behaviours with new liberating ones.
You'll learn:
▶︎ My 7 principles of relationship liberation
▶︎ Practical tips for navigating conflict and having difficult conversations
▶︎ How to love consensually, communicate intentionally and consistently disrupt the status quo in all aspects of interpersonal relationships
Membership for The Aquarian Woman Freedom School is regularly $249.99/year. But, today's your lucky day because I'm offering a MASSIVE discount. Are you ready?
Register now and get 84% off your membership price!
BONUS! When you purchase your membership to this session of The Aquarian Woman Freedom School you will also get access to 5 more master courses in liberation over the next 12 months. These courses will explore a variety of different topics, including body image, manifesting, healing economic trauma, conscious activism, earth magic, intuition, and more.
Registration closes at MIDNIGHT tonight (November 27th)
Take a look inside the platform.
THERE'S NO RISK IN ENROLLING!
If you decide The Aquarian Woman Freedom School isn't for you, no worries! We offer a no-questions asked refund through December 2, 2018.
"JOINING FREEDOM SCHOOL WAS ONE OF THE BEST THINGS I COULD HAVE DONE FOR MYSELF THIS YEAR."
Joining Freedom School was one of the best things I could have done for myself this year. Learning the fundamentals of Kundalini Yoga were instantly gratifying and made a lot of positive impact with my journey surrounding anxiety and depression.

Demetria was available to assist almost always and she created a support system for me and others in the program to pull from. I plan on continuing my practise and would recommend this to anyone that is embarking on a or continuing a journey of self discovery.
— Annika Reid, Founder of The Stylish Reid
The Aquarian Woman Freedom School is a potent experience for everyone committed to their personal liberation and evolution—but it's not right for everyone. Get answers to the most frequently asked questions, below, so you can make the best decision for you.
FREEDOM SCHOOL: AN OVERVIEW
+ What is the Aquarian Woman Freedom School?
The Aquarian Woman Freedom School is a 40-day Kundalini Yoga & Meditation immersion for soulful, progressive, purpose-driven women passionate about experiencing liberation at the intersection of spirituality and social justice.
Every other Full Moon, we begin a new 40-day course. The next session, Relationships That Liberate, begins on November 23rd.
+ What can Freedom School do for me?
The Aquarian Woman Freedom School is a sacred container for your 40 day spiritual adventure into freedomhood.
Whether your journey is about freeing yourself from the cycle of burnout, creating a career with purpose, or ending a relationship that you've long since outgrown, what you experience on your journey is completely unique and exactly what you need to enter the next phase of your person evolution. That said, after helping past clients implement the same self-mastery tools that I'll be teaching you in Freedom School, I've witnessed women:
Relax, release stress, and build resilience and vitality
Make peace with their body and finally know what it's like to feel good enough.
Heal relationship wounds and romantic karma.
Release money trauma and increase their net worth
Move away from scarcity and depletion to abundance and prosperity
Awaken their creative potential and unblock their manifesting power; and
Liberate themselves from the cycle of self-sabotage
Liberating yourself in service of making the world a better place requires boldness, courageous action and fierce commitment. The journey to personal liberation is intense, challenging and definitely not linear. The Aquarian Woman Freedom School will give you the guidance and tools you need to support you on your journey.
+ How does Freedom School work?
The training unfolds online (in our private social network), over a 40-day period and includes a number of different elements including:
A daily liberation practice consisting of a kundalini yoga kriya or meditation ranging between 3 and 11 minutes
4 modules packed full of content delivered in video and audio formats
Printable worksheets to help you apply the lessons in the course
Daily support in the private social network to keep you motivated
Weekly one-on-one coaching sessions
Sister pairing (OPTIONAL): At your request, I will pair you up with another sister in the community for additional moral support
Weekly one-on-one coaching sessions
When you join The Aquarian Woman Freedom School, you are signing up for an annual membership—this will give you access to six 40-day master courses in liberation throughout the course of your membership.
+ When does Freedom School begin?
The next round of The Aquarian Woman Freedom School starts on Thursday November 23rd, 2018. (Please note that enrolment for this round of Freedom School closes on Wednesday November 22nd at 10pm EST).
+ How long is the commitment?
When you sign up for Freedom School, you are making a 40 day (6 week) commitment to your spiritual growth and evolution. Your annual membership also includes access to five more 40-day sessions over the course of the next year. Although it is recommended, you do not have to participate in all six sessions.
+ How many hours do I need to dedicate weekly if I want to see results?
Your commitment to personal liberation requires you to show up daily — how long is completely up to you. If you choose The Aquarian Woman Freedom School as the container for your divine quest then you will need to show up for yourself and for the group daily and weekly. Here's a breakdown of what that commitment will look like:
Daily Practice. Your daily liberation practice requires 3-11 minutes of your day, everyday, for the next 40 days.
Review and implementation. Every 10 days, starting on Day 1, a new module will be released. To make the most of the material, I suggest spending at least 1-2 hours a week watching the videos, practicing the exercises in the workbook, participating in the group conversations, and doing your kundalini yoga kriya or meditation.
Sisterhood. When you sign up for Freedom School, you will have the opportunity to be paired with another sister support. If you choose to take part in our Aquarian Woman Sisterhood Program, I recommend checking in with your sister at least once per week for at least 15 minutes.
In total, you should be able to commit 2 hours per week.
IS FREEDOM SCHOOL RIGHT FOR YOU?
+ How do I know if Freedom School is for me?
The Aquarian Woman Freedom School was created for women who are:
Seekers. Rebellious women forging their own spiritual path. Curious women who enjoy the magic of ritual and exploring the witchy medicine woman within.
Hurt. Raw. Healing. Grieving. Women who are going through a great something, a major transition, a moment of deep surrender and are looking for a loving community and safe container for their journey so they don't have to go it alone.
Activists. Lightworkers. Divine Changemakers. Women who are kicking ass, building legacies and making a massive impact in the world.
Spiritual Pragmatists. Women who desire both the woo and the how-tos.
Craving sisterhood. Women who deeply desire being in community with other freedom-focused women.
Responsible and accountable. Women who understand that ultimately it's up to them to create the life they want to live.
Please do not join The Aquarian Woman Freedom School if:
You're looking for an immediate, quick fix. The journey to liberation is not linear and it definitely isn't quick. It requires commitment, faith and a whole lot of courage.
You're afraid of missing out. If the only reason why you want to join The Aquarian Woman Freedom School is because other people you know are joining and you don't want to be left out, please give yourself permission to sit this round out. If 40 days from now, you still want to join, then you can do so. There's no rush.
You are not ready or willing to invest the time, energy, and emotional capacity necessary to set yourself free. Freedom School works if you do the work. If you're not ready, that's okay — come back when you are.
You're on a very strict religious path and you're not interested in exploring other aspects of spirituality. Open minds and willing hearts only please.
You already feel healed and self-actualized and feel like there's nothing more you need to work on.
Supporting and being supported by like-minded women in a freedom-focused sisterhood doesn't interest you. Communities – just like relationships – only thrive when we invest some time and energy into them. Please only join if you're excited about meeting new people and cultivating powerful relationships.
Joining Freedom School will put you in financial hardship. If we are meant to connect on this level, I truly believe we will. Until then, let's stay connected through social media.
You're tempted to substitute my spiritual guidance and expertise for the medical or psychological support from a licensed healthcare provider. While the work that we do in Freedom School can serve as a powerful supplement to the clinical support you may be receiving, please note that it, in no way, should not be used as a substitute.
+ Is Freedom School just for women?
Yes. The space (and content) we create within The Aquarian Woman Freedom School is geared solely towards supporting folks who identify primarily and significantly as women.
+ Do you include trans women in your definition of "woman"?
Absolutely. If you identify as a woman, you are 100% welcome to participate in The Aquarian Woman Freedom School.
While I am committed to intentionally creating a space where all women feel safe, supported, witnessed and validated, my perspective is often limited because of my cis-gendered privilege—which I continue to work through and navigate on a daily basis.
In addition, some of the kundalini yoga teachings, while powerful could use a fresh perspective — one that incorporates the experiences of trans women and non-binary folks.
If you have any questions or concerns and would like to chat more about your enrolment, and please contact me directly at demetria@demetriajackson.com
KUNDALINI YOGA & MEDITATION
+ What is Kundalini Yoga?
Kundalini Yoga is an ancient yogic tradition from India that was shared and passed down from master to student in the oral tradition for thousands of years. In 1968, a man named Harbhajan Singh (more commonly known as Yogi Bhajan) came to the West with the intention of teaching it openly for the first time in history.
Using a combination of techniques like breath work (pranayama), physical postures (asana), sound/chanting (mantra), body locks (bandhas), eye focus (drishti) and hand positions (mudras), Kundalini Yoga awakens the infinite creative potential within you — the source of your true power — and inspires radical transformation.
Kundalini Yoga strengthens the nervous system, balances the glandular system, purifies the body and calms the mind so that we can deal with the stressors of life with grace, compassion, and spiritual wisdom.
+ Do I have to wear white? What about a turban/head covering?
No and no. While it's true many kundalini yoga practitioners wear white and some sort of head covering, it is not required.
Kundalini Yoga teachers, however, are required to wear white clothes and a head covering as part of the tradition.
Yogi Bhajan taught that wearing white expands your auric radiance by at least one foot giving you immense confidence, increasing your magnetism and manifesting powers, and automatically filtering negativity and negative influences. The head coverings are really effective for promoting concentration, deep meditation, and protecting you from picking up other energies in the space. Ultimately, the white clothes and the head covering helps the yoga teacher hold the space of the room, keeping it sacred for all participants.
+ Is Kundalini Yoga safe for beginners?
Kundalini Yoga is a very safe, accessible and empowering practice for beginners. While it might take you a few days to get comfortable with some of breathwork and mantras we'll be exploring, you will get the hang of it.
In terms of the physical component of the practice, it is very different than other styles of yoga. Although some poses are not easy to maintain, they are simple to get into and can be made accessible for every body.
+ How much exercise is involved? I'm concerned I won't be able to keep up.
Whether you're recovering from an injury, transitioning out of a sedentary lifestyle, or under the medical guidance of a licensed physician, I have put together an amazing (and short!) sadhana (daily liberation practice) that can be modified to support you wherever you are (or want to be) on your physical journey.
TUITION, PAYMENT PLANS & GUARANTEE
+ How much does The Aquarian Woman Freedom School cost?
The annual tuition for The Aquarian Woman Freedom School is $249.99.
+ Do you offer payment plans and/or scholarships?
Yes, payment plans are available. We offer up to 3 scholarships per course. If you are interested in receiving a scholarship, please email demetria@demetriajackson.com
+ What types of payment do you accept?
We accept all common credit cards including Visa, Mastercard and American Express. We can also accept PayPal. Cheques and invoices are not accepted.
+ How long is the enrollment period?
Enrollment is open for 14 days. The enrollment period for this round of The Aquarian Woman Freedom School officially closes Thursday November 22nd at 10pm EST.
+ What if Freedom School doesn't work for me? Can I get a refund if I'm not satisfied?
Yes! If you decide The Aquarian Woman Freedom School isn't for you, no worries! We offer a no-questions asked refund until December 2, 2018.
+ What if I'm not very good with technology?
Good news! I had a conversation with the tech goddesses and they've agreed to have your back with all things tech related in Freedom School. That said, I like to cover all my bases, so in the spirit of being prepared, I've created a series of video tutorials in our membership site to help you navigate the space.
+ Do I have to be on camera?
While I recommend that everyone who signs up for Freedom School allow themselves to be seen, heard, and witnessed by the other women in the program by showing up to any group webinars and online sessions, being on camera it's not mandatory.
+ I'm in a wheelchair. Will I be able to participate in the sadhana?
Yes, absolutely. Once you sign up, you'll be asked to fill out an intake form so that I can learn a little more about you. Please indicate on the form any physical limitations you may have and I'll follow up to ensure that all aspects of the program meet your access needs.
+ Can't I just do this on my own for free?
You can. There are a ton of kundalini yoga kriyas, meditations, and teachings that you can access online for free. There's also a ton of people giving free relationship advice.
Here's the thing: If you're new to the practice, jumping into the teachings without a roadmap or guidance can be overwhelming. When you join Freedom School, you get specific guidance and resources that I've personally handpicked to support you on your journey to personal liberation. Plus you will never find another program that offers the amount of support that I do at the price point that I offer. I love keeping my services affordable because I believe that healing work should be accessible to all.
+ What if I want to wait until Freedom School opens up next?
You can absolutely choose to wait until the next round of Freedom School. There's no shame in that. However, before you make that decision I want you to really consider what's holding you back from jumping all in right now. Remember, the universe is always responding to what you're putting out. So, if you make the brave decision and say yes — yes to your freedom; yes to more peace in your life; yes to taking time for you — the universe will support you, without a doubt.
+ Is this just another woo woo, hippy dippy, airy fairy self-help program?
I like my spirituality with a side of pragmatism which means that I love translating theoretical knowledge into practical steps that make sense for the modern woman. In The Aquarian Woman Freedom School, you will learn how to apply spiritual principles to your everyday life. However, it's ultimately up to you to actually apply the principles and get to work.
No. However, as the program progresses you may feel called to invest in the following tools to support your practice:
Yoga Mat
Meditation cushion
Tools for your altar (i.e., incense/resins, essential oils, diffuser, sage/smudge stick, crystals, candles, statues or pictures that represent aspects of the divine feminine, etc).
Timer apps for your phone to make your sadhana (daily liberation practice) easier.
+ I'm still not sure if I should say yes. Any advice?
Yes, listen to your intuition. If you don't know what that means or how to actually do it, then ask the universe to show you a sign by the enrollment deadline. I like to ask for signs in the forms of elephants or repeating numbers, but you can choose whatever resonates with you and see what comes up.
Here's something else you might want to consider… if you are still with me this far into the page, that means something. What it means is up to you, but I'm thinking that the universe wants you to join us so why not take this as your sign to say yes?
+ I have more questions. How can I get in touch with you?
More questions? No problem. Write us at demetria@demetriajackson.com and we'll happily answer any questions you have.