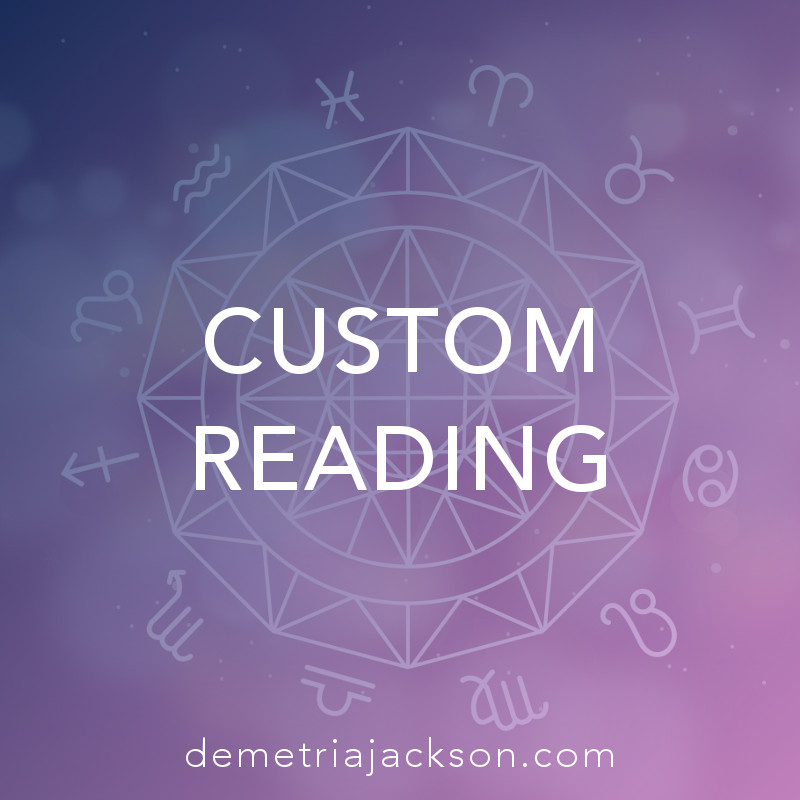 Custom Reading
Is there an aspect of yourself you want to learn more about? A pattern that you can't seem to shake? A need that you feel never gets met? A restlessness you don't know how to cure? Are you trying to figure out when it's the best time to do something specific in your life? Move? Have a baby? Transition careers? Book a custom reading with me and I'll shed some light on the situation.
A custom reading includes:
Guidance on one topic, question, or area of life.

An analysis of your birth chart and any major transits affecting the topic, question, or area of life you're inquiring about.

A 9-12 card tarot spread for deeper analysis and specific guidance for moving forward.
IMPORTANT: All readings are confidential, recorded as a custom video, and delivered via email within 20 days of purchase. An accurate date, time and location of birth is required to draw and interpret your birth chart. Please note, if the birth time (or any other information) provided is incorrect, the interpretation may not be accurate and the reading will not be refunded.
DISCLAIMER: All readings are done with the understanding that the client has free will and is responsible for the actions taken after their reading.