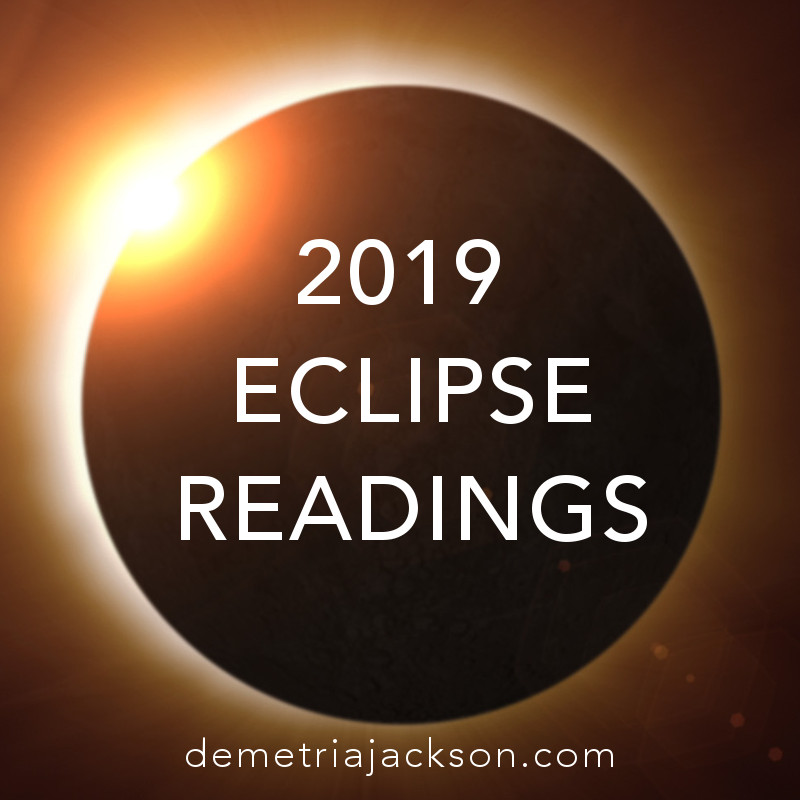 Eclipse Readings
Curious about what this season of eclipses on the Capricorn-Cancer axis have in store for you? In this reading, Demetria will clarify and contextualize the messages and opportunities for growth within all 3 eclipses this year.
IMPORTANT: All readings are confidential, recorded as a custom video, and delivered via email within 20 days of purchase. An accurate date, time and location of birth is required to draw and interpret your birth chart. Please note, if the birth time (or any other information) provided is incorrect, the interpretation may not be accurate and the reading will not be refunded.
DISCLAIMER: All readings are done with the understanding that the client has free will and is responsible for the actions taken after their reading.