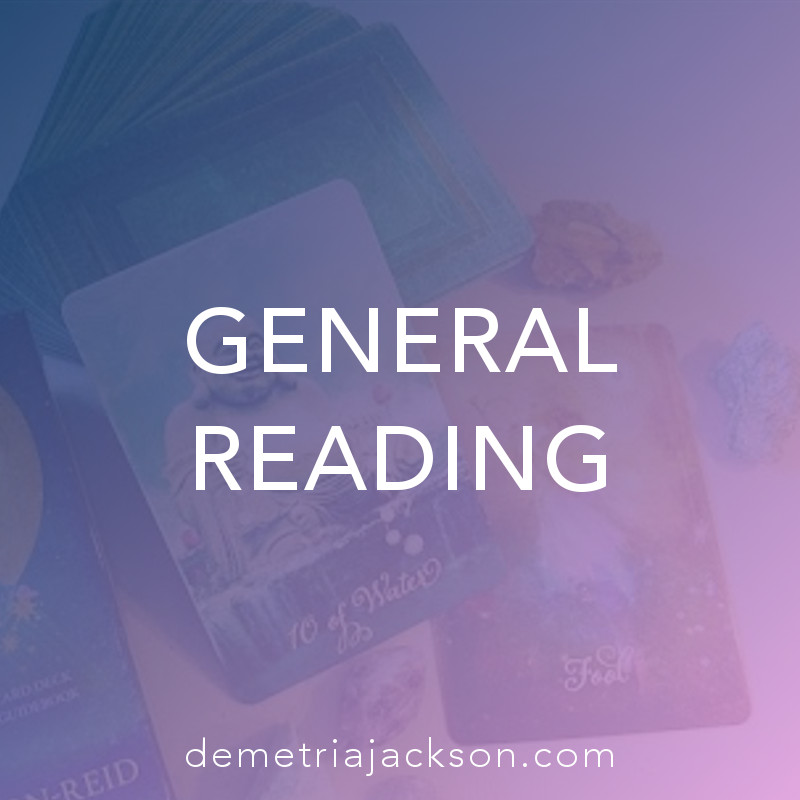 General Reading
Is there an aspect of yourself you want to learn more about? A pattern that you can't seem to shake? A need that you feel never gets met? A restlessness you don't know how to cure? Are you trying to figure out when it's the best time to do something specific in your life? Move? Have a baby? Transition careers? Book a general reading with me and I'll shed some light on the situation.
A General Reading includes:
Guidance on one topic, question, or area of life.

A 9-12 card tarot spread for specific guidance on the question, topic, or area of life you're inquiring about
IMPORTANT: All readings are confidential, recorded as a custom video, and delivered via email within 10 days of purchase.
DISCLAIMER: All readings are done with the understanding that the client has free will and is responsible for the actions taken after their reading.